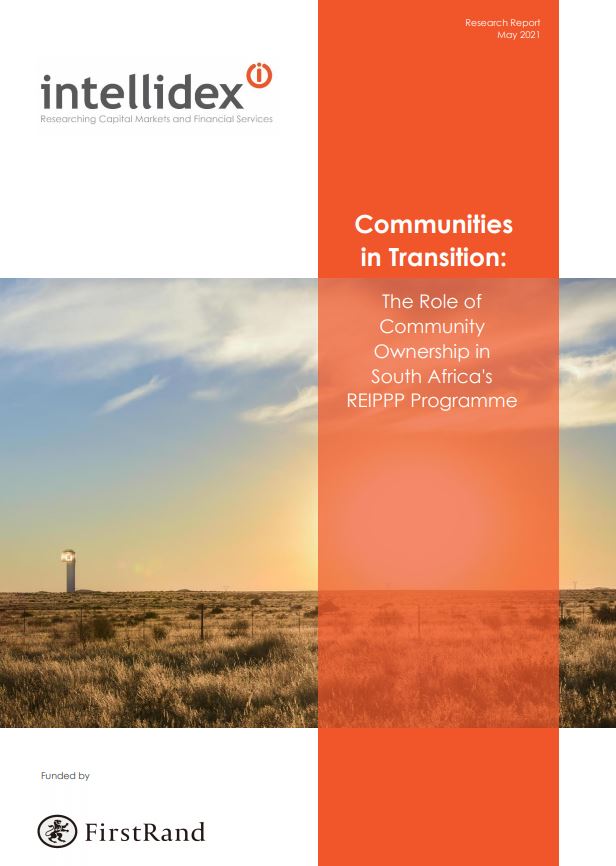 Intellidex has conducted a research project into community trusts set up under South Africa's renewable energy independent power producer procurement programme (REIPPPP). The research was funded by FirstRand.
The problem
The problem statement for this research is: Is community ownership through trusts an effective tool for energy projects to deliver community development?
Why you should care
Our research investigated the extent to which the potential of community ownership through trusts is being realised. Our research questions were:
Are community trusts appropriate vehicles for satisfying the ownership element of the REIPPPP scorecard?
What are the challenges in establishing and operating community trusts, and what is best practice?
Does the REIPPPP's community development work provide a model that can be applied more widely in South Africa's just energy transition?
The solution
Our case studies of successful trusts – alongside the promising work that others are doing – show that community trusts can promote the participation of communities in the renewable energy transition. When they work well, trustees – often in collaboration with their IPPs – can effectively wield resources for the benefit of their constituencies and contribute to improving wellbeing.
Download the report below.
Access the launch recording below.