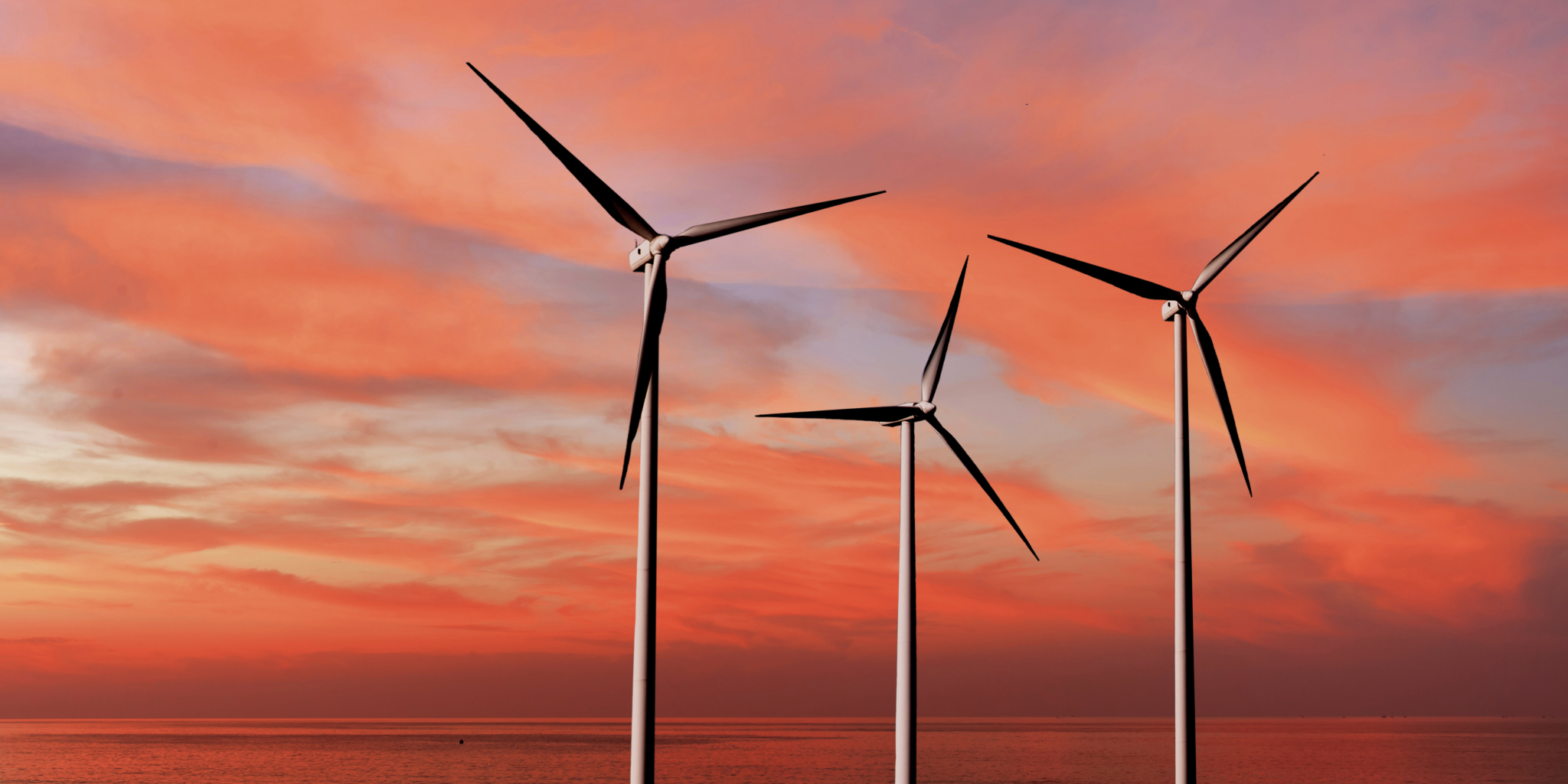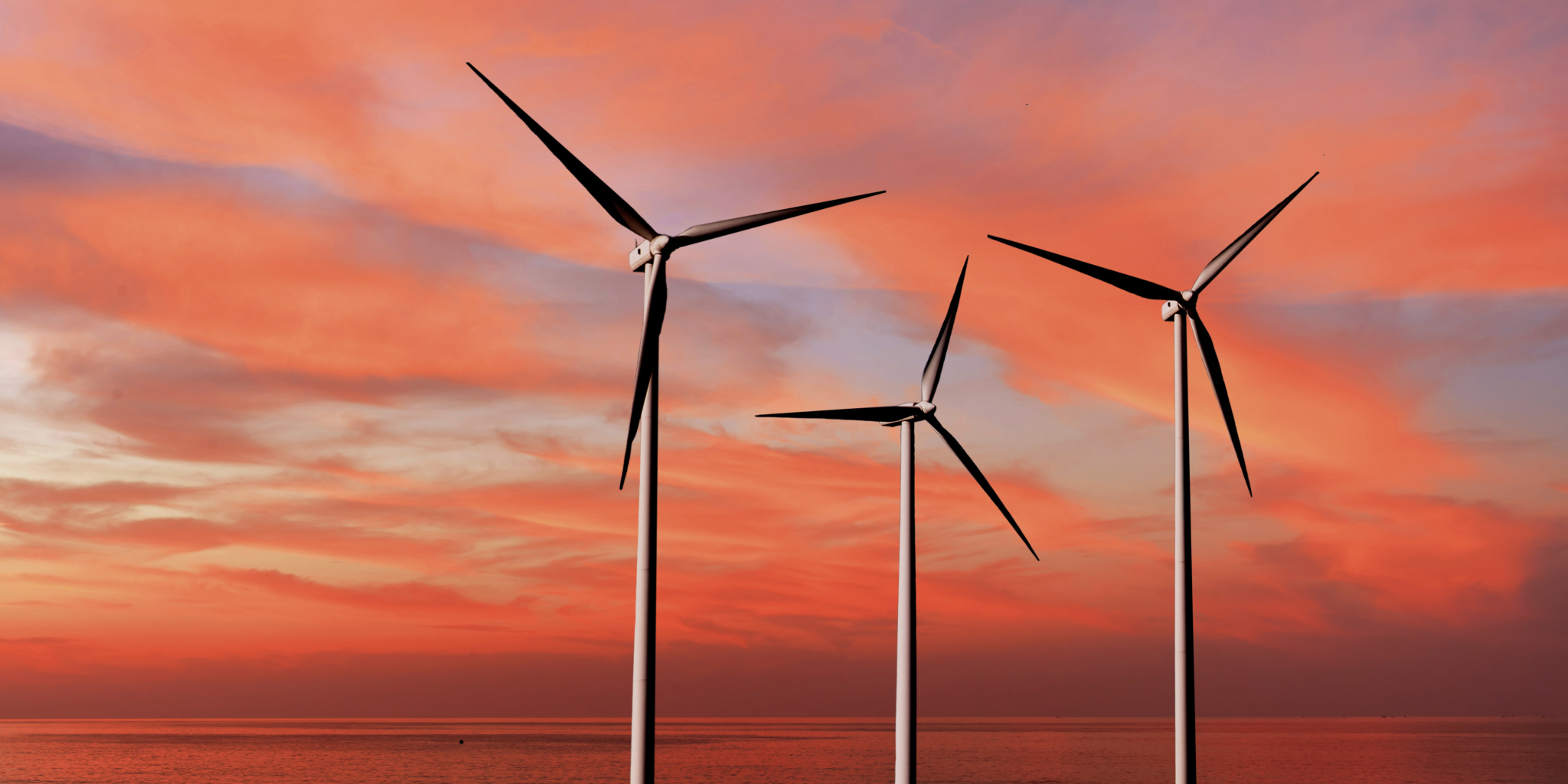 Krutham (formerly Intellidex) brings extensive expertise in working on just energy transition (JET) initiatives with clients in banking, asset management, development institutions, philanthropy and policymakers. Krutham's portfolio of projects include partnerships with organisations such as the Impacting Investing Institute, the Africa Climate Foundation, the Presidential Climate Commission, and the World Bank.
As part of our JET work, Krutham has been commissioned by The African Climate Foundation to produce three reports that focus on financing various projects related to Just Energy Transition (JET).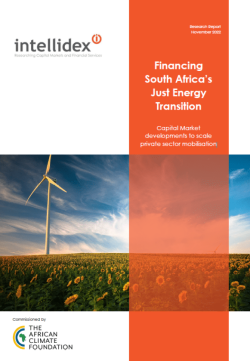 Financing South Africa's Just Energy Transition
Capital Market developments to scale private sector mobilisation
This report investigates the financing requirements for JET in emerging markets. In the report we analyse how private sector financing can be catalysed and scaled in these markets, emphasising the need for innovation to support the readiness of capital markets. The report also discusses the challenges of financing JET, and provides recommendations to address these challenges. Lastly, the report looks into the significant financing needs of South Africa's Just Energy Transition (JET), emphasising that realising such a transition could span 30 years and would necessitate investments ranging from R4tn to R8.5tn for South Africa.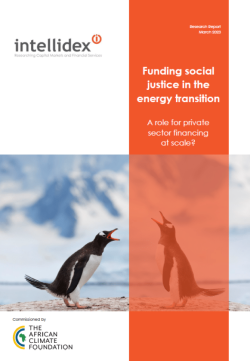 Funding social justice in the energy transition
A role for private sector financing at scale Commissioned
In this report, the second of three, we investigate the complex issues related to mobilising financing at scale for the social justice aspects of South Africa's just energy transition. The paper seeks to explore how private, particularly commercial, capital can be deployed to fund activities, interventions and programmes that promote social justice in South Africa's energy transition – the "J" in JET. This report looks at the feasible types of investments and addresses the rationale for a greater role for the private sector in what is traditionally regarded as the primary domain of the state and non-profit sectors.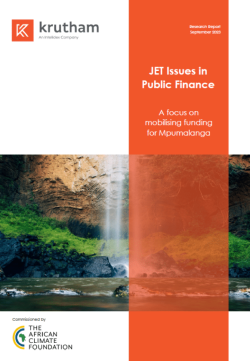 JET Issues in Public Finance
A focus on mobilising funding for Mpumalanga
In this paper, we focus on the policy instruments and funding mechanisms that might be available to government to facilitate local, often smaller, projects. We highlight that the appropriate choice of policy instrument will depend on the specific opportunities or adjustments that are to be supported. We note that a wide range of non-transition local and provincial funding instruments are already in place, some of which have the potential to support specific transition projects. We draw attention to opportunities for earmarking allocations from the electricity levy and carbon tax, both of which are intended to compensate in part for social and environmental costs that Mpumalanga disproportionately bears.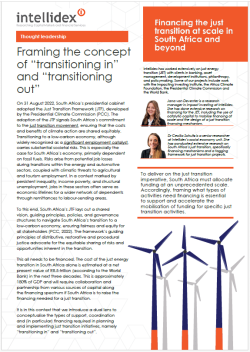 Framing the concept of "transitioning in" and "transitioning out
On 31 August 2022, South Africa took a monumental step in its climate action journey when the presidential cabinet embraced the Just Transition Framework (JTF), a creation of the Presidential Climate Commission (PCC). This adoption underlines not only South Africa's dedication to the just transition movement but also its intent to equitably distribute the implications of climate action. Transitioning to a low-carbon economy offers tremendous potential for job creation; however, it poses considerable societal risks, especially for an economy like South Africa's that leans heavily on fossil fuels. The transition threatens jobs in the energy, automotive, agriculture, and tourism sectors, sectors that many depend upon, given South Africa's challenges with inequality, poverty, and structural unemployment.
The JTF aims to be a guiding light for South Africa as it treads the path to a low-carbon economy. The framework provides a comprehensive vision, set principles, policies, and governance blueprints to ensure a smooth transition. Its principles emphasise distributive, restorative, and procedural justice, highlighting the need for an equitable division of both the risks and the opportunities that the transition to greener energy sources will usher in.
The World Bank estimates the cost of South Africa's just energy transition at R8.5-trillion in the next three decades. This calls for funding at an unprecedented scale. In our latest thought leadership piece, we frame what types of activities need financing to support and accelerate the mobilisation of funding for specific just transition activities.